Evening Performances
PARTNER PFERD – It's Showtime!
The show evenings at PARTNER PFERD, presented by Sparkasse Leipzig and Sparkassen-Finanzgruppe Sachsen, have always been an integral part of the programme - and an absolute highlight with the audience.
The Sparkassen Sport-Gala on Friday evening and the Leipzig Horse Night on Saturday evening are two PARTNER PFERD highlights that have a significant fan base among the visitors. Both parts await with great equestrian sport and unique shows. Every year, the programme is create exclusively for PARTNER PFERD and can only be experienced at Leipziger Messe. This fascinates all big and small horse lovers!
Stars like Santi Serra or Lorenzo, the Madness Brothers or Ukrainian Cossacks, Anne Krüger-Degener or Lisa Röckener, Mirage Español or the Quadrille of the Central German State Studs - the show acts at PARTNER PFERD get under your skin.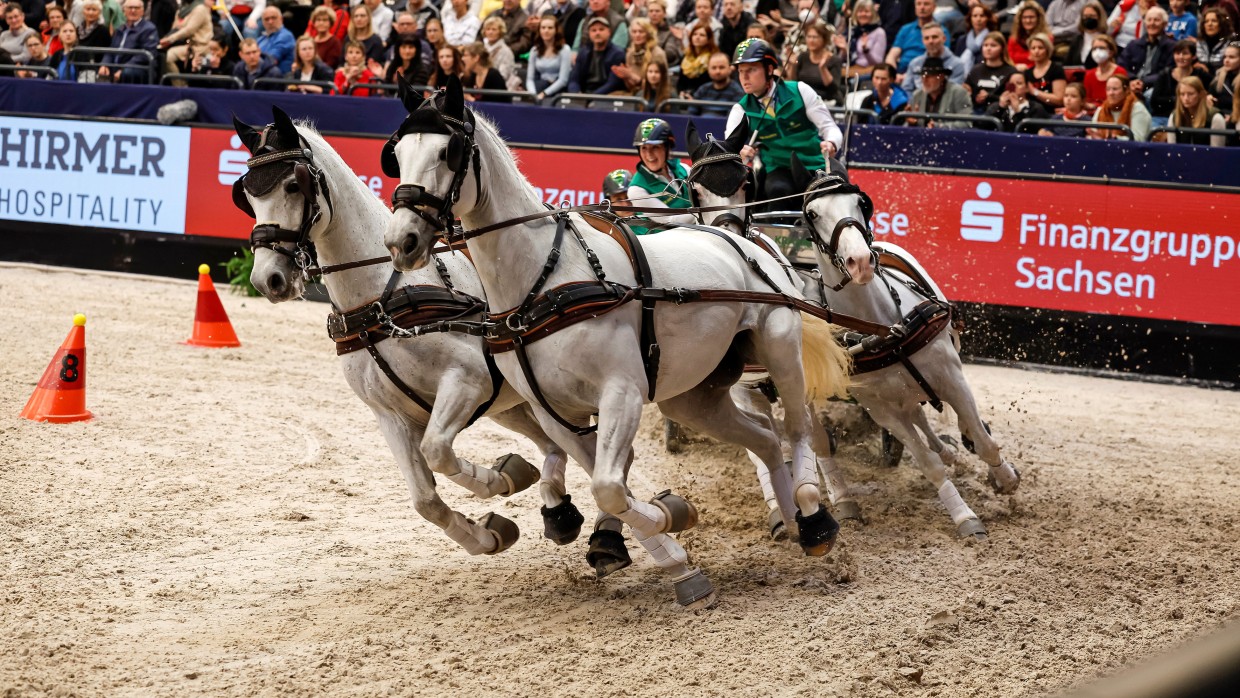 Sparkassen Sport-Gala
Friday, 19 January 2024
Start: expected around 6:00 p.m.*
The Sparkassen Sport-Gala starts with the qualifier for the Leipzig Sparkassen Grand Prix. This is where all riders who want to collect points for the Longines FEI Jumping World Cup™ start. The evening ends with the Sparkassen Trophy, the qualifier for the FEI Driving World Cup™. In between, a show programme lasting almost one and a half hours will inspire the audience.
Leipzig Horse Night
Saturday, 20 January 2024
Start: expected around 6:45 p.m.*
The show of the Leipzig Horse Night will be rounded off with the PARTNER PFERD Speed Cup and the barrier jumping late on Saturday evening.
* Subject to changes in time