Children's Adventure World 2024

Whether it's creative face painting for children, galloping through the Hobby Horse course or maybe the first time petting the soft nose of a horse. With countless exciting attractions and join-in-activities around horsey things, young horse lovers and families will be guaranteed a good time.
Make a hobby horse, face painting and much more with "Die Grille"
Location: Hall 3
The little ones can get their make-up done at "Die Grille" and get creative by making their own hobby horse. All the woodwork comes from a subsidised workshop. With guidance and support, every child can ride home with their own little horse!
Hobby Horse Parcours with "PatRanch Meuschkensmühle Ganzheitliche Fitnessreitschule®"
Location: Hall 3
Or you can stay right in the saddle of your hobby horse and venture through the challenging Hobby Horse course. But you're not alone, you will receive assistance by the PatRanch team. In addition, a joint choreography is rehearsed every day. In this way, the first riding rules are taught in a playful way.
Pony Riding – Reitstall Köhler
Location: Action ring in Hall 3
Our youngest fair visitors will be able to gain their first experience on horseback with pony rides. With the cute ponies of the Köhler riding stable from Großpösna, the youngest will be allowed to take a turn around the action ring in exhibition hall 3 and practise for their career as equestrians.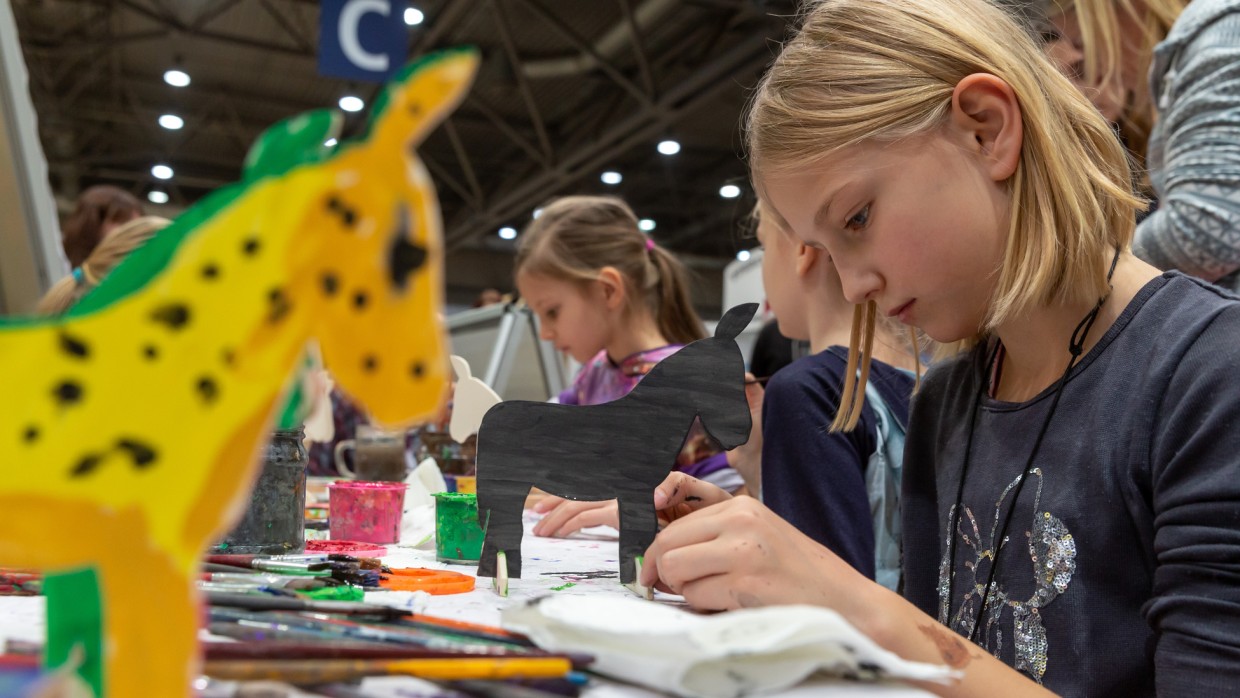 Painting a wooden donkey - Noteselhilfe e. V.
Location: Hall 3
The donkey not only mixes up the action ring, but can also be taken home in a small wooden version. Create your personal souvenir of PARTNER PFERD 2024 at the Noteselhilfe e.V. stand.
Airbrush– Living Colours
Location: Hall 3 / Stand C06
It's getting colourful here! There are no limits to your imagination when it comes to airbrushing! Try it out, just talk to the cowboy at the Living Colours stand. Get creative together and spray your very own individual work of art to take home.